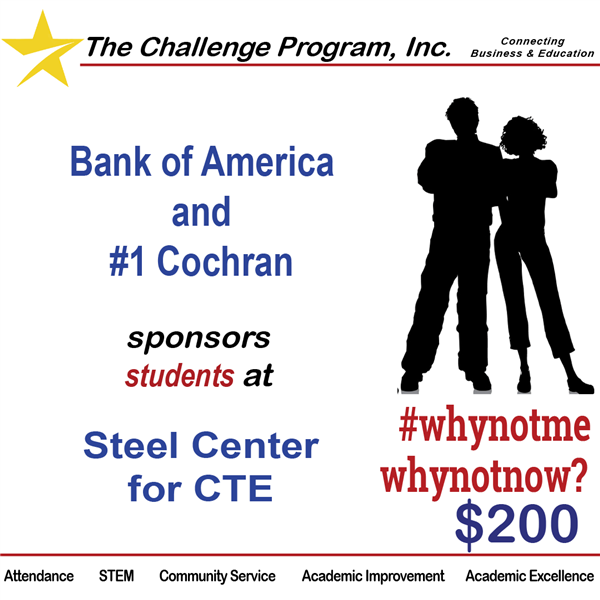 #1 Students please watch the Challenge Program presentation video below to learn more about what is the Challenge Program and how you can become eligible to win $200.

#2 Next complete the quick survey below via the link below.

#3 TAKE ACTION to be in the running to win $200 in the 5 following categories:

Attendance, STEM, Community Service, Academic Improvement, Academic Excellence

#4 TAKE ACTION and visit the the Challenge Program Website to learn how to quality for the Student of the Year and win $1500
What is the Challenge Program?