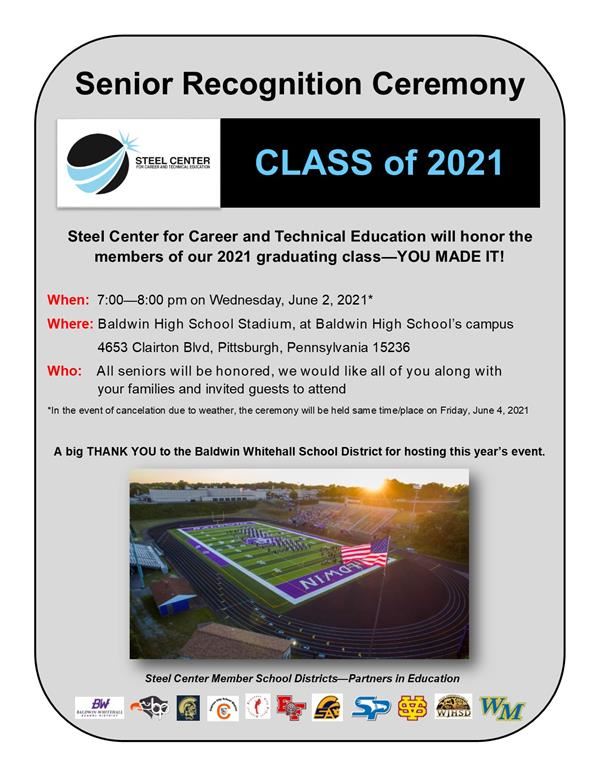 Student Attendance

Click on the link below. You must click on the Virtual Attendance daily when you are learning remotely in order to be counted present in your class. You must satisfactorily complete all of the daily assignments assigned by your teacher in order to receive a passing grade.
Announcements
ATTENTION ALL STUDENTS and FAMILIES:

A letter was mailed home today, May 13, 2021 to provide you with some updated end of the year and 2021-2022 school year information. CLICK HERE TO VIEW LETTER.

STRATEGIC PLAN INPUT SURVEY

Students, Families, and Education/Industry/Community Partners:

Steel Center is seeking your input to assist in the development of our next "Strategic Plan". Please use the following SURVEY links to ensure that your voice is heard. We are asking that you complete this by May 31, 2021. Your opinon counts, so be sure to participate!